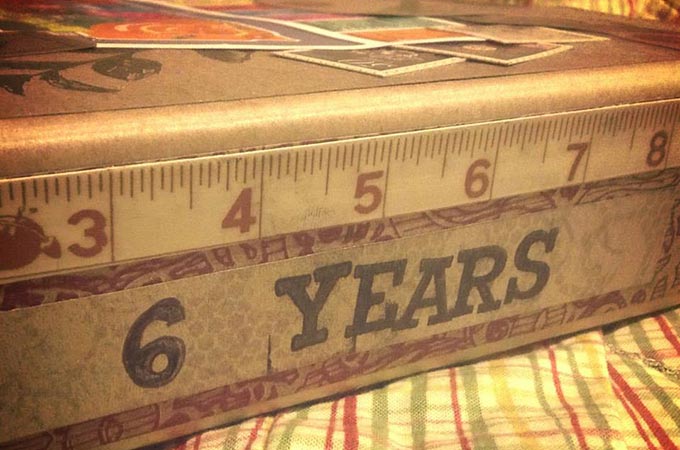 Guess what internet? I'm getting married! That's right. I proposed to Kristina Chung yesterday and she said yes!
I actually started planning my proposal a year ago. Kristina and I had just celebrated our 5-year-anniversary at the LA Fair and it brought back memories of our first date at the Midstate Fair. That inspired me with the idea of proposing to her at a fair on our 6-year-anniversary.
I knew I wanted to make it special for her with a bunch of things that would mean something to us. I already had the fair idea for WHERE to propose. I just needed to come up with the HOW to propose. I knew how much fun she had on a scavenger hunt on the LA Fantastic Race and I knew how much she enjoys scrapbooking so I thought I would combine the two.
I first made a scrapbook with pages that celebrated our favorite locations in the fair, including the art gallery, pig races, and funnel cake. I then added blank places on the pages that needed photos. What I had in store was for the two of us to run around the fair collecting these pages and filling them out using a cool Polaroid camera my co-worker told me about.
To scatter the pages around, I handed out the incomplete pages to our friends and family before hand. Kristina was truly surprised to see all of them at her 6-year-anniversary party. She was even more surprised when I went down on one knee at the fountains in the center of the fair.
It was a wonderful day that made me so happy to have such wonderful friends and to have such an amazing fiancé. Man am I excited for the wedding site to come :)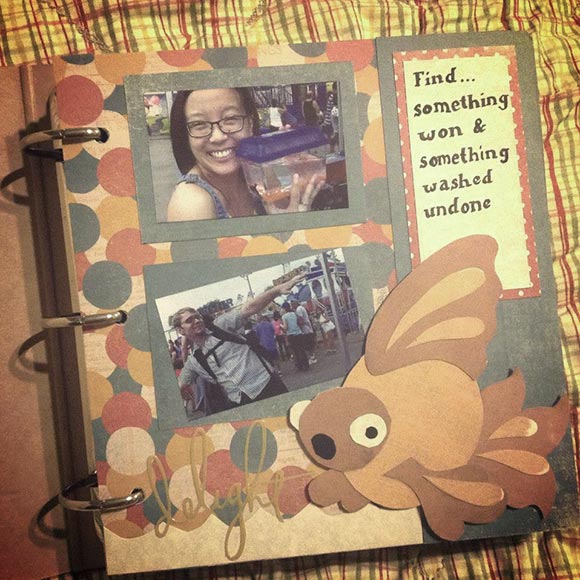 We actually won a beta fish at the ball toss game!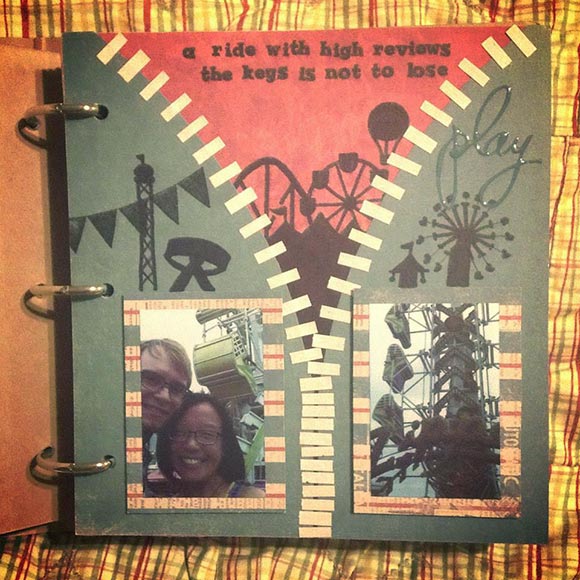 The last time we rode the zipper, my keys fell out of the ride. I had a lot more luck this time.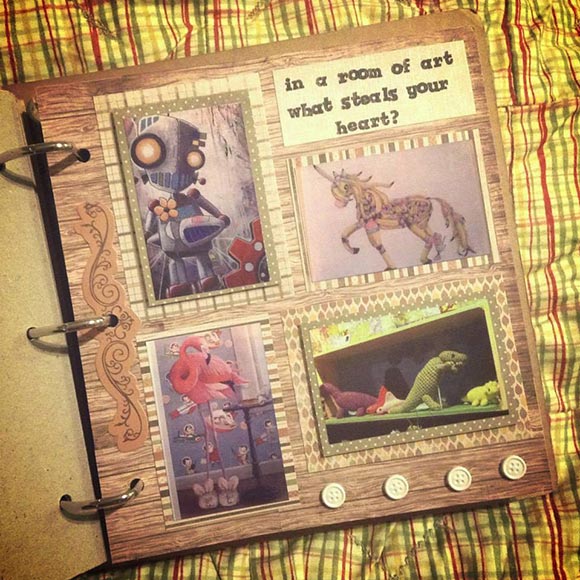 The art gallery had the best artwork we had ever seen at the fair.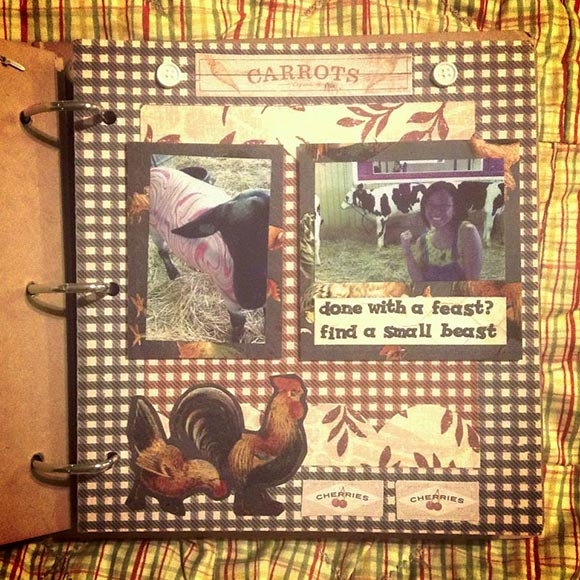 The coolest part of the farm was a sheep wearing a wool sweater!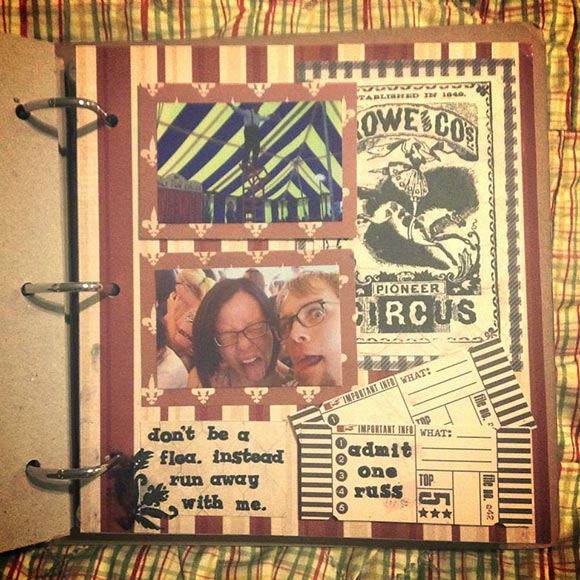 The circus was full of awesome feats!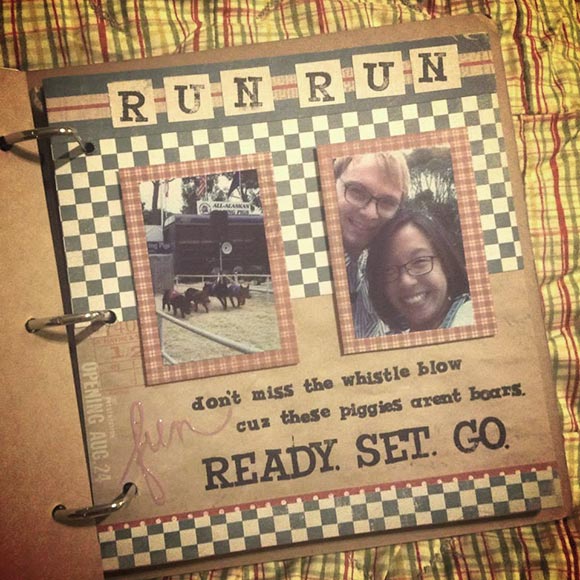 This year was the first year Kevin Bacon didn't run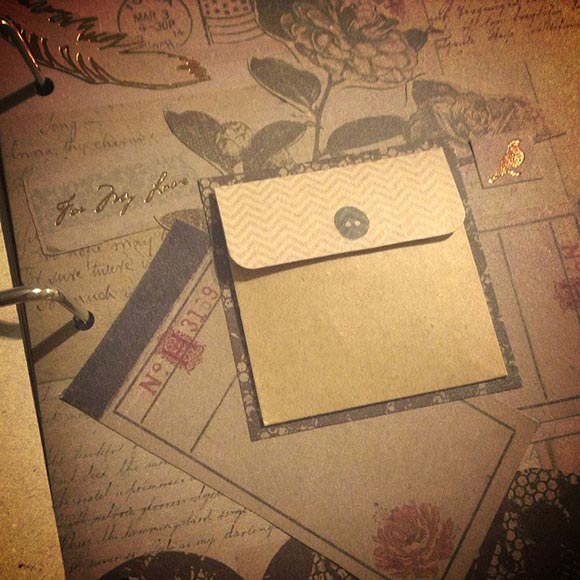 This was the final pocket where a fake ring was concealed.